About Us
The OSI Food Solutions plant in Hungary is located in Bábolna, in the heart of the Transdanubian region.
OSI Food Solutions Hungary Kft. the meat establishment of Bábolnai Mezőgazdasági Kombinát, launched its operations in 1988. Shortly afterwards production was transferred to a new plant in Bábolna, where production has been ongoing since 1990. The plant was fully re-built in 2001 as part of a significant investment.
With the investment in 2011 production capacity was increased threefold and modern technological solutions for wastewater pre-processing were installed.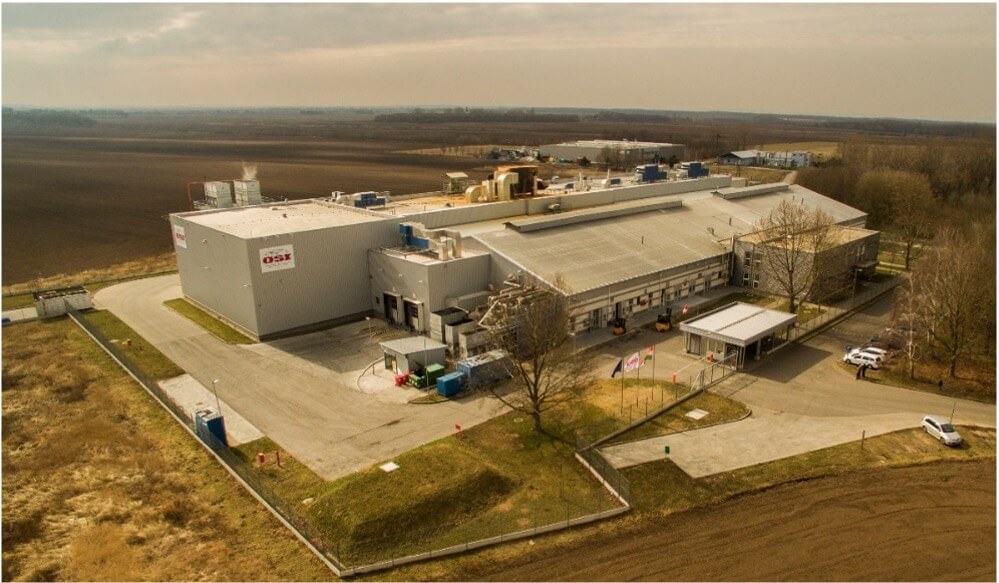 Products
In Hungary we produce, in line with special consumer requirements, quick-frozen, plain and breadcrumb-coated products from fresh and frozen poultry meat raw materials that has been prepared for processing. The largest proportion is made up by coated, formatted poultry meat products.
Raw Material
Raw material is sourced primarily from Hungarian slaughter-houses. All our suppliers are regularly audited by the company group. The vast amount (23-25,000 tons) of high quality meat products are produced per year on two production lines. Products are marketed in 20 countries, the proportion of export is around 90%.
We are particularly proud of:
Our efficient production processes, our commitment to the environment and our responsible employees who work every day to the highest possible food safety standards.
Our employees are our most valuable asset, therefore ethical practices are a prerequisite in our business.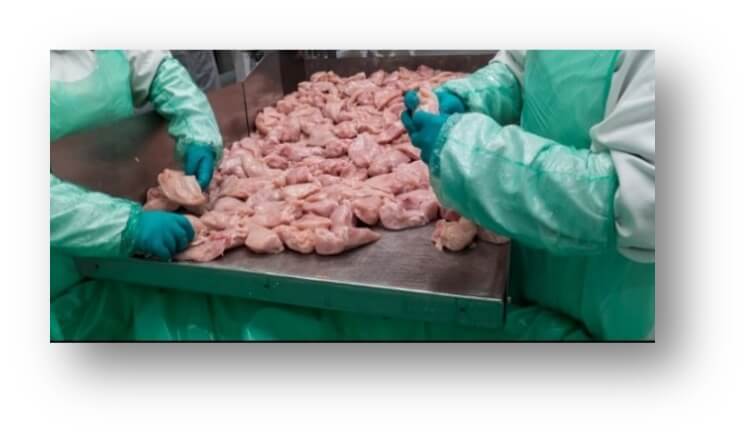 Integrated Management Systems and Standards
Environmental Management System
Management System for Quality and Food Safety
Occupational Health &Safety System
Social Accountability
OSI Food Solutions Hungary is certified according to the following standards:
ISO 14001
IFS
Customer Standard SQMS
Customer Standard Social Accountability
EMAS