About Us
The production plant in Günzburg was built in 1979 making it the first OSI plant in Europe. For more than 40 years, we have been developing and producing high-quality beef and pork products for system catering and food retail.
Our team consists of 160 employees who produce products that meet the highest quality standards every day using state-of-the-art machinery and equipment.
Food safety is OSI's top priority and is ensured by our HACCP concept and the use of X-ray inspection systems and metal detectors.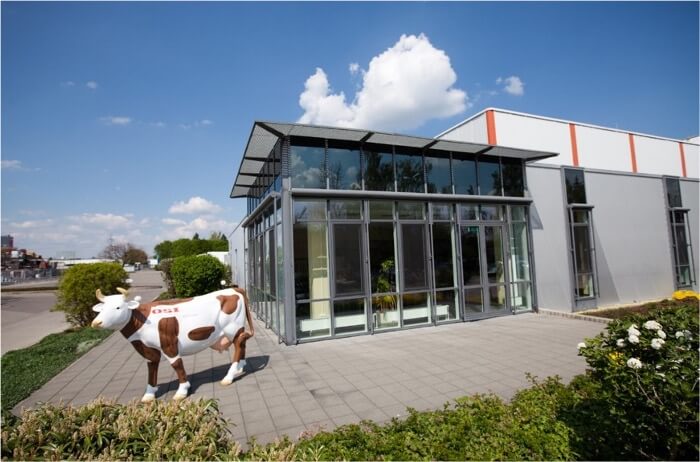 OSI stands for innovation – thus a worldwide unique production line was developed and installed at the Günzburg location, which makes the location indispensable with incomparable performance.
Sustainability and being environmentally conscious is a mission that OSI pursues with a strong focus. Important milestones here were the new production line but also the recently installed combined heat and power plant in order to produce in a resource-saving and environmentally friendly way.
Regular audits and inspections by various organizations have certified the company to a very high level of standards (IFS 7, ISO 14001, EMAS III, occupational health and safety management OHRIS, Sicher mit System (Safe with System) of the Employer's Liability Insurance Association for the Food and Hospitality Industry.
For over 20 years we have been a very successful training company and thus set the benchmark for our current and future specialists and managers.