About Us
The OSI Food Solutions plant at the Duisburg-Rheinhausen site was founded in 1988, in the heart of the Ruhr region, on a former coal mine site.
A total of about 235 people are employed in Duisburg. We are particularly proud of the fact that some of our long-standing employees have been with us since the beginning of our business activities.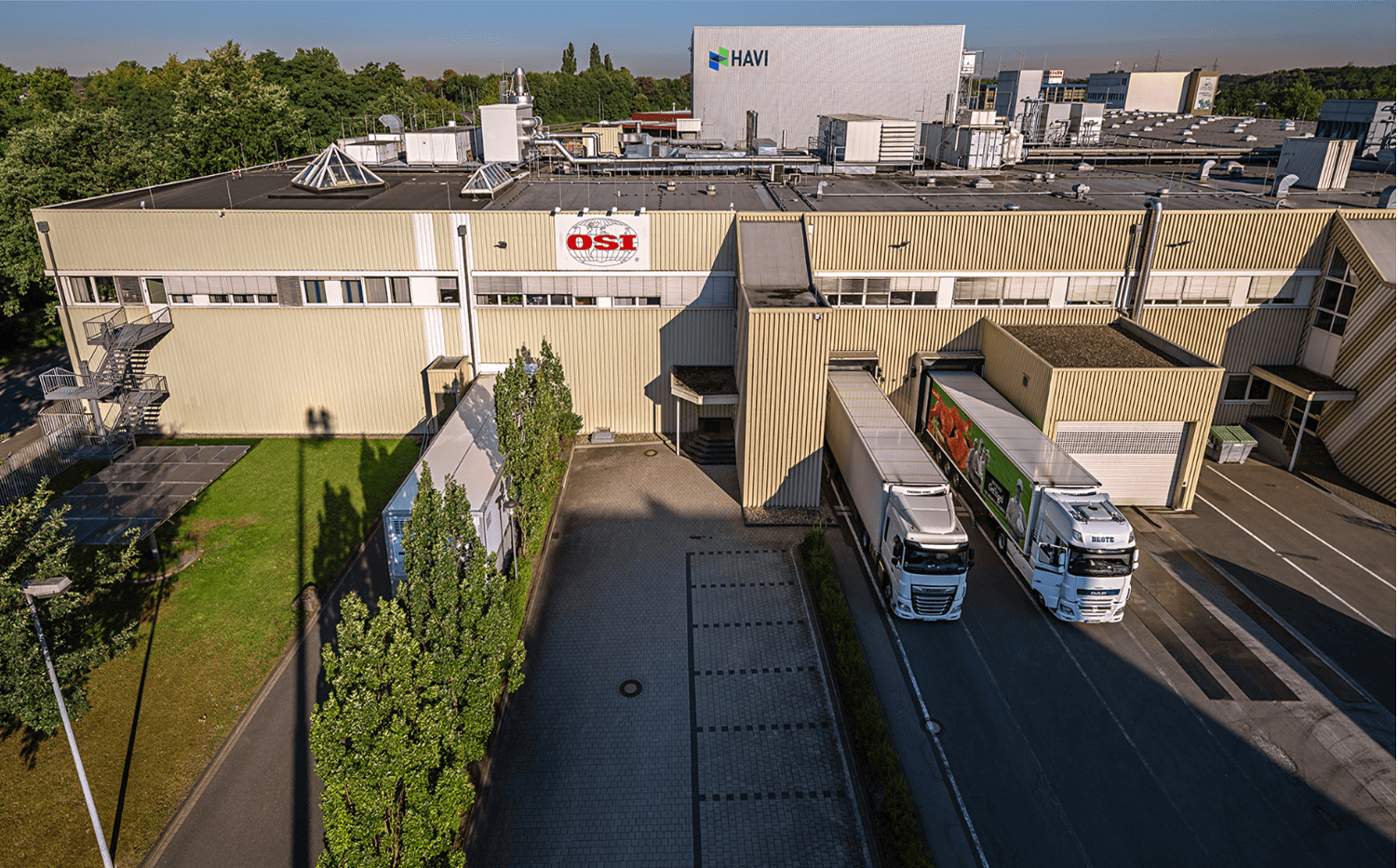 In our production facility, only poultry meat products (such as chicken nuggets, chicken patties, chicken strips and customized promotional products) are manufactured on two production lines in 3-shift operation. Thereby, the annual production volume is about 37,000t.
Together with a manufacturer of bakery products and a distribution company we form the "Food Town Rheinhausen". The produced goods are stored in a jointly used deep-freeze warehouse and delivered to the customers by the logistics company. This concept enables synergy effects to be achieved, the cold chain to be guaranteed and transport distances to be saved.
From Duisburg, the products are delivered to the German market and to other European countries.
Regular investment in plant and equipment keeps production at the cutting edge of technology. In all measures, special emphasis is placed on product quality, food and occupational safety, the environment and sustainability.
We are particularly proud of:
The fact that, as a training company, we train the professions of food technology specialist, industrial mechanic, electronics technician for industrial engineering and industrial clerk.
Audits for certification according to common standards take place regularly at the plant. These include EMASIII/ISO14001, IFS 7, the Occupational Safety Management System of the BGN (Berufsgenossenschaft Nahrungsmittel und Gastgewerbe) as well as customer-specific requirements such as SQMS and SWA.